ONALASKA, WI – The 9th Annual Champions Reunion as part of the Oktoberfest Racing Weekend at La Crosse Fairgrounds Speedway, West Salem, WI., saw a huge throng of champions racers attending.
The Reunion, always a favorite among race goers, saw perhaps the largest turnout in the history of the event as over 50 racers were on hand along with 6 past and present promoters and 5 restored race cars.
The racing group in attendance represented over 100 track or series championships among them. Those in attendance with the most of those laurels were Marv Marzofka, Tom Reffner, Kevin Nuttleman, Jim Hendricks and John Rogge.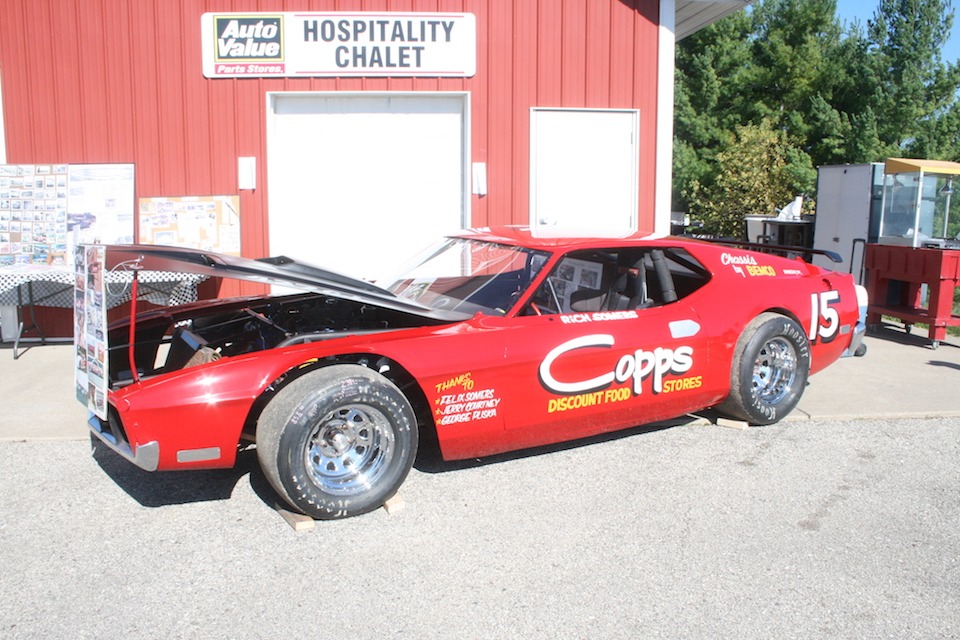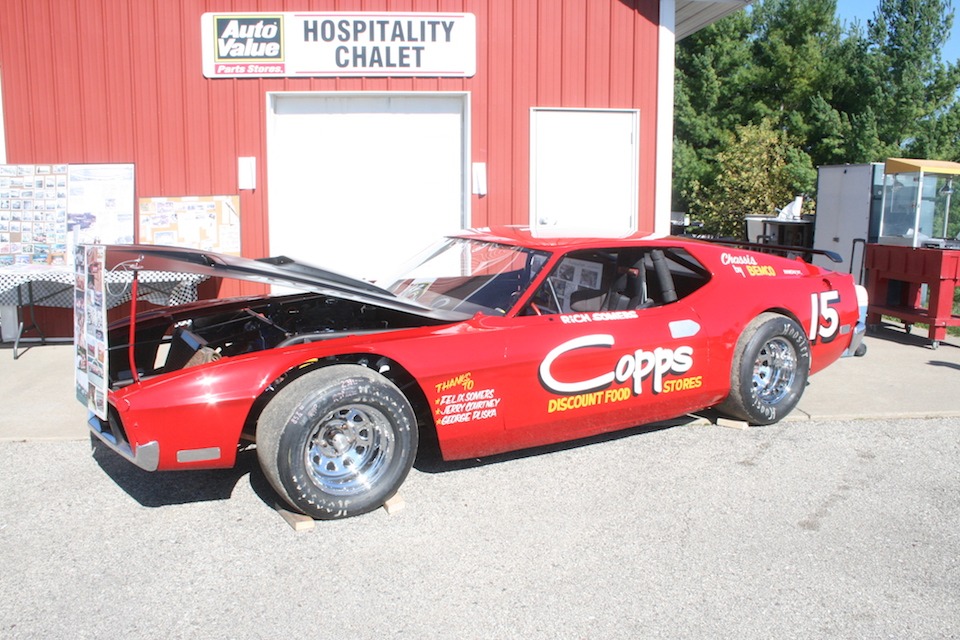 The theme this year for the show was "60 Years of Racing at the Fairgrounds' and drivers from nearly every decade of racing were on hand. Numerous displays of racing literature and photos covering the 60 years of racing were featured and former racers and fans thoroughly enjoyed absorbing and commenting on all the history from the past. Some of the more famous racers competing through the years included Johnny Beauchamp, Ernie Derr, Don White, Dick Hutcherson, Buzz Barton, Bob Kosiske, Bob Mallay, Dewey Moore, Jerry Richert, Scott Hansen, Steve Holzhausen, Scratch Daniels, Dave Watson, John Ziegler, Dick Trickle, Dubby Anderson, Jim Sauter, Tom Reffner, Steve and Tom Carlson, Marv Marzofka, Rick Wateski, Terry Mashak, Jr,. Hanley, Butch Miller, Kevin Nuttleman, Bob Senneker, Dale Earnhardt, Bobby Allison and Mike Miller just to name some. The restored race cars on display and the drivers that raced them all played a part in racing at the Historic Fairgrounds Speedway which began racing in 1957 as a dirt track. The Bruce Korte owned 1934 Ford coupe driven by Cecil Henderson was one car racing in the area on dirt, while the Ken Christensen, Jr, owned '37 Chevrolet driven by his Dad, Ken Sr, barnstormed the area tracks back in the day. The famous Chicken Coupe, owned by Mike Wall and driven by Lyle Nabbefeldt among others was one car that competed on both the old dirt surfaced track as well as later, on Wisconsin paved tracks. The Fairgrounds track was paved in 1970 and Dick Trickle the most well known short track racer of all time competed here on a regular basis. A car Trickle drove back in 1989, the Miller High Life sponsored Camaro owned by John and Paul Gilbertson was on hand as well. The John Alft restored "Thunder Pony" Ford Mustang that Rich Somers drove to numerous wins on pavement, including here at the Fairgrounds was also on display.
Al in all, it was a great gathering of racers in attendance at Champions Reunion IX, October 8th as part of the Annual Oktoberfest Racing weekend at La Crosse Fairgrounds Speedway, one that drivers and fans alike truly enjoyed.
Champions Reunion, the 10th renewal, will be held Sunday, October 7th, 2018 as part of the 49th Annual Oktoberfest weekend of racing at the Fairgrounds. Again, numerous special guests will be announced as attending along with a number of significant old time race cars that competed back in the day. It will be a fun time for all as usual.