By Stan Kalwasinski
Tom Reffner came home the winner of the inaugural Oktoberfest 200 late model stock car special at the LaCrosse Interstate Speedway in West Salem, Wis., on Sunday afternoon, October 4, 1970. The new 0.545-mile paved oval, located at the LaCrosse Interstate Fairgrounds, had just opened a few months earlier on Tuesday evening, July 14.
Reffner, the 29-year-old Rudolph, Wis. speedster, drove his 1969 Mercury Cyclone No. 88 to the win, having a payday over $1,300 including the $1,000 first prize, lap prize money and a five foot-plus trophy. Reffner took the lead on lap 107 and led the rest of the way. It was Reffner's 23rd feature win of the season.
Rich Sommers of Stevens Point finished second in his '69 Torino with John McNamara of Baraboo taking third in a '64 Mercury Comet. Bill Mueller of Shakopee, Minn., finished fourth in a '70 Plymouth, followed by Dennis Sobkowiak of LaCrosse in a '65 Plymouth.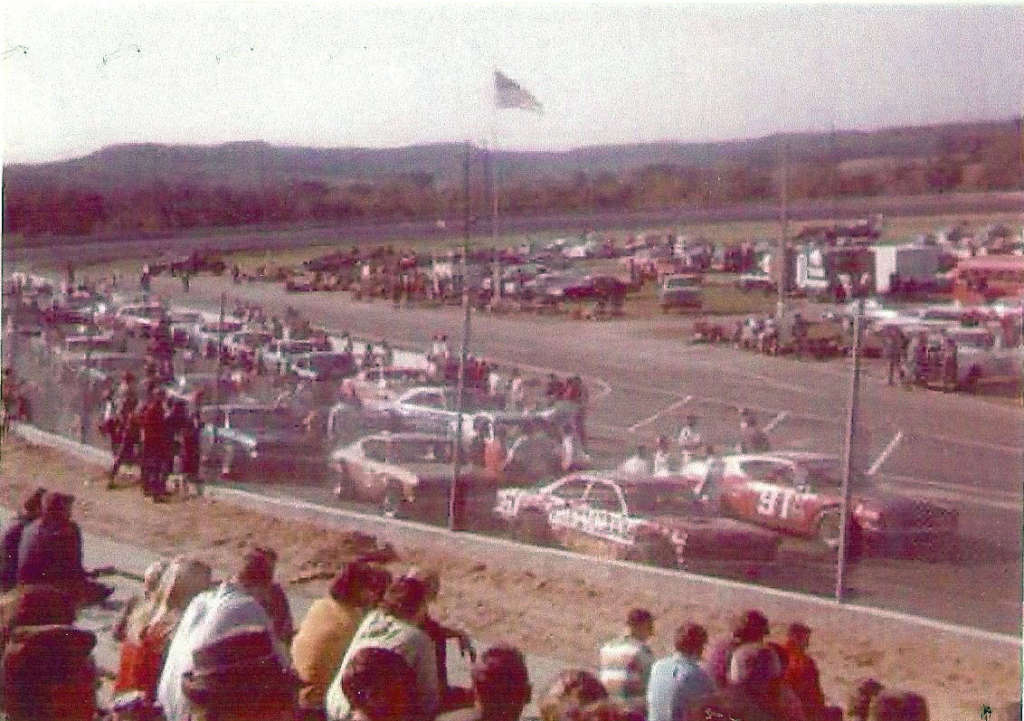 With a crowd of some 4,000 looking on, a field of 33 cars took the green flag at the start of the race with fastest qualifier Marv Marzofka of Nekoosa, leading the first 37 laps in his '69 Torino. A month earlier, Marzofka had won the Northland 300 at the Minnesota State Fairgrounds during the Labor Day weekend.
Trailing Marzofka in the early stages, Jim Sauter of Necedah, who had won the very first feature race at the new track in July, and Jim Back of Vesper both passed Marzofka on the 38th lap. Sauter, Back, Marzofka and Reffner led the way. 10 laps later, Sauter and Back hit the wall in turn three as they tried to avoid a spinning car. Sauter and Back were both out of the race and Marzofka was now the leader again with Reffner second.
Marzofka led a total of 95 laps but was plagued with overheating problems, necessitating several pit stops along the way and ending up 16th in the final finish. Reffner chased Marzofka until lap 107 when he took the top spot.
Reffner, a pipe-fitter by trade when not racing, made one 26-second pit stop for fuel at the 120-lap mark and with the help of crewmen Ken Sether and Dick Skibba, who got an assist from fellow driver Jim Back, stayed in the lead. At the finish, 17 cars were still running.
A total of 65 cars took time trials with Marzofka grabbing fast time honors with Back, Reffner and Sauter timing in behind him.
In the non-qualifiers race, Ron Bachenberg of La Valle, Wis., drove his '57 Chevy to first place.  Allan Ward of Alba, Minn., was second, followed by Dave Dhein of Wisconsin Rapids, Wis.  Baraboo's George Kopecky piloted his '63 Ford to the win in the consolation race over Sammy Summerfall of Marshfield and Ray Slaback of La Crosse. 
Wisconsin Rapids racer Dick Trickle was not on hand for the inaugural Oktoberfest 200 as he elected to compete in the National Short Track Championships 200 at Illinois' Rockford Speedway that same day. Trickle, who won the 200 lapper at Rockford in 1966, blew the engine in his Ford Torino during the first half dozen laps or so with the victory going to Colorado's Wayne Stallsworth. A lot of late model racing went on that Sunday afternoon in the Midwest with the Winchester Speedway in Indiana also hosting its first annual "Dri-Powr 400" with Dave Sorg of Fort Wayne, Ind., scoring the win.
Almost 50 years later, Reffner reflected about the inaugural Oktoberfest 200…
"It was probably the biggest win of my career up to that time. I was running a Mercury Comet Caliente and it was pretty "boxy." It was kind of hard to tell what kind of car it was. I put the new (Cyclone) body on the old car about two or three weeks before Oktoberfest. I got to run the new body one time at West Salem. Wow! What a difference. It was so slick through the air than the old body. I got into that rough wall there. Not enough people had scrapped it by then. Those bricks (used to build the wall) really damaged the body. We had to work on the body before Oktoberfest.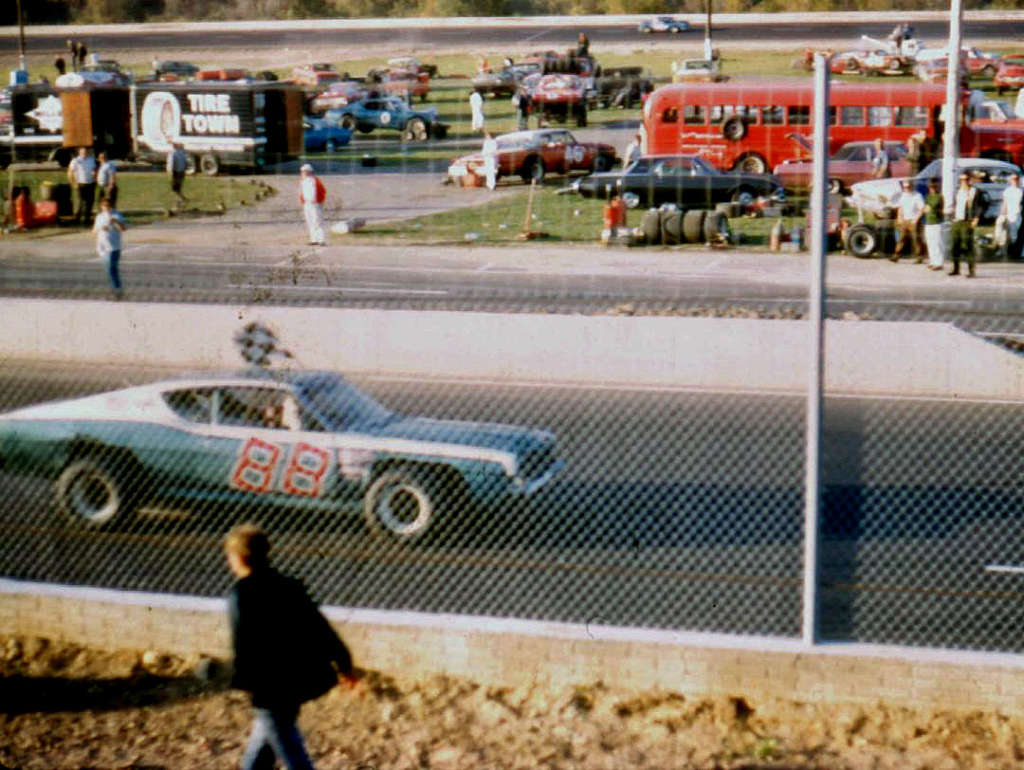 "Once I got into the lead, I found out that I hardly had to use the brakes on that track. It worked better coasting into the corners and getting on the power sooner. It (a good lead) gave me a chance to check out where you could run on the track and not slow your times down. It was a learning experience. It was the first year we ran the new track. You don't need a real good car to run fast when the track is new and sticky. For us guys that only ran the local tracks, that (West Salem) was a big track. It was similar to Kaukauna's KK Sports Arena as far as the gear ratio. There not the same tracks for sure. We didn't get a chance to run at Kaukauna too much because they were running USAC-type cars.
"I was working out of Jim Back's garage back then. Jim and I had bought a car. Marvin Marzofka was going to quit racing. I don't remember why. We asked him to drive our car and he was one of the guys to beat at Kaukauna. Dick (Trickle) was dominating over there that year but Marv did real well with Jim and our other car. Back then, you didn't get much sleep. It seemed like you were always working on your car, driving to the races in the truck and racing."
Thanks to The LaCrosse Tribune for covering this event.