West Salem, WI- A new area will be utilized by race teams to stage their race haulers during the 51st annual Oktoberfest Race Weekend, October 8-11, 2020 at LaCrosse Fairgrounds Speedway. Providing a simpler in and out route for trailers, the gravel lot located just north of the Auto Value Auto Parts Location just off of Highway M will now be designated for Hauler Parking.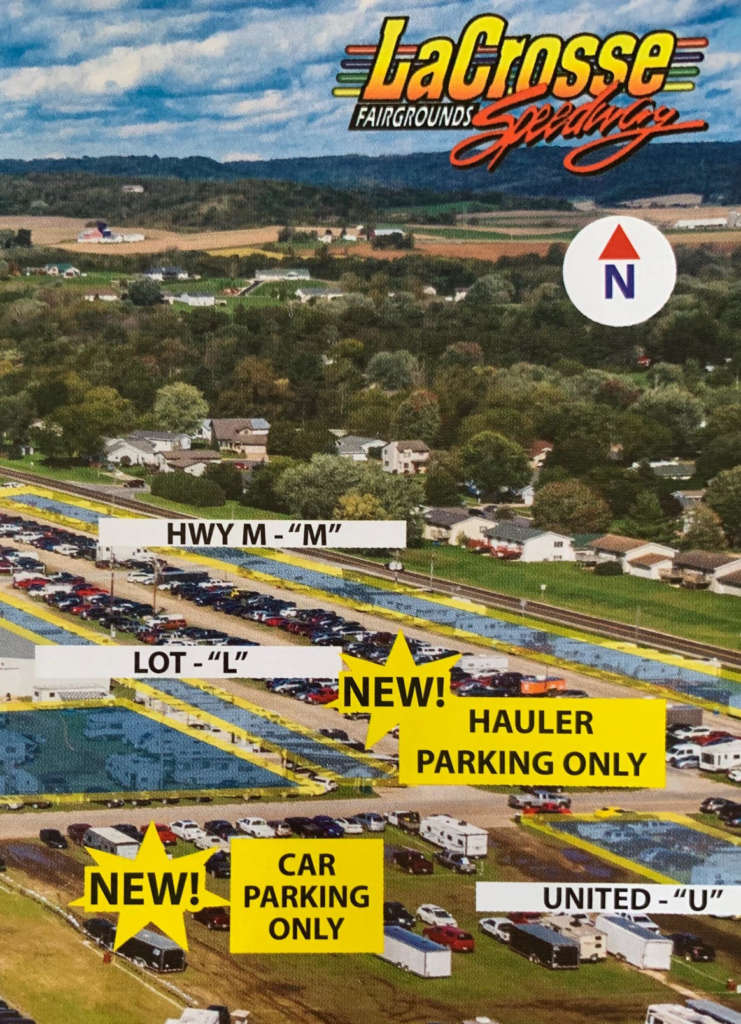 The swap of parking areas between race fans and race teams will result in expanded parking areas for both groups, with fans now able to utilize the parking area between Pischke Motors and Auto Value. When teams are done or have yet to compete, they are to park their haulers in the center section of the main gravel lot, adjacent to Auto Value. As has been the case, haulers are not allowed in any of the camping areas.
A total of 17 divisions of racing action will make up the 51st Oktoberfest Race Weekend October 8-11, 2020. For additional information including Schedules, Rules, Camper Village information, Registration and more, visit www.oktoberfestraceweekend.com or call 608-786-1525.