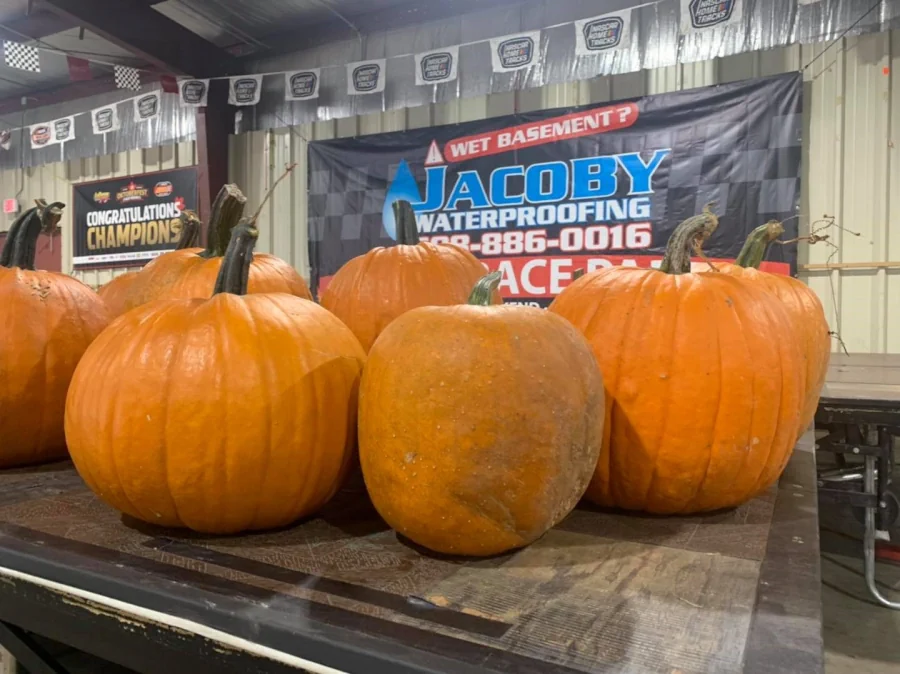 West Salem, WI – Come one and come all! The annual pumpkin coloring contest takes place Sunday, October 8th at 9:00 AM of the 54th Oktoberfest Race Weekend in the Fair Exhibition Hall on the Main Stage! Make sure you are there to be part of the FUN!
Also happening in the Exhibition Hall is the Annual Sunday Morning Pancake Breakfast that runs from 7:30 AM until 11AM.
54th Oktoberfest Fan Guide: https://oktoberfestraceweekend.com/go/fan-guide
54th Oktoberfest Competitor Guide: https://oktoberfestraceweekend.com/go/competitionguide
Oktoberfest Race Weekend is a tradition in the Midwest since 1970! Four Days of Stock Car Racing, Legendary After Race Parties, Special Challenge Races, Super Late Models, The FAMOUS Camper Village, and over 700 laps of feature racing action! Make you plans now to attend!
The Oktoberfest Race Weekend Camper Village officially opens at noon on Monday, October 2nd.
The track will be open for practice on Wednesday, October 4th from 2pm to 6:20pm.
For more information, please visit oktoberfestraceweekend.com.