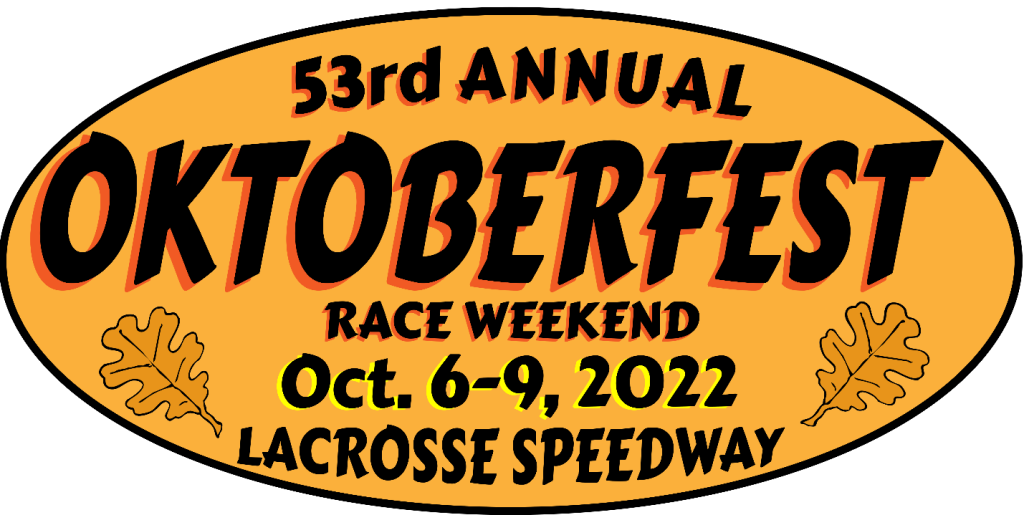 Race Teams and Competitors! Looking to save time and register online for the 53rd Oktoberfest Race Weekend on October 6-7-8-9, 2022? You can now register online at OktoberfestRaceWeekend.com using the following link! https://app.scoring.racing/driverregistration/lfs#step-1
Paper Entry Forms are also available if you would like to mail in your entry for the 53rd Oktoberfest Race Weekend. They are available at the following link: https://oktoberfestraceweekend.com/wp-content/uploads/2022/09/2022_fest_registration.pdf
Check out the 2022 Competitor Guide Here -> https://oktoberfestraceweekend.com/wp-content/uploads/2022/08/2022-fan-guide.pdf
Check out the 2022 Fan Guide Here -> https://oktoberfestraceweekend.com/wp-content/uploads/2022/08/2022-fan-guide.pdf
The 53rd Oktoberfest Race Weekend features the ARCA Midwest Tour, Big 8 Late Models, Super Late Models Futures, Knights, and Dick Trickle 99, Mid-American Stock Cars, Area Sportsmen, Midwest Trucks, Midwest Dash, All LaCrosse Weekly Racing Divisions, Cratetoberfest Challenge, Double O, and Vintage Cars.
Oktoberfest Race Weekend is a tradition in the Midwest for 53 years! Four Days of Stock Car Racing, Legendary After Race Parties, Special Challenge Races, Super Late Models, The FAMOUS Camper Village, and over 700 laps of feature racing action! Make you plans now to attend!
The Oktoberfest Race Weekend campsite officially opens at noon on Monday, October 3rd.
The track will be open for practice on Wednesday, October 5th from 2pm to 6:20pm.
For more information, please visit oktoberfestraceweekend.com.