West Salem, WI- In just one week's time, Camper Village will be opening at LaCrosse Fairgrounds Speedway for the 51st annual Oktoberfest Race Weekend.  The spacious fairgrounds will be opened at noon on October 5 for reserved campsites as well as the open free camping on the far southwest end of the grounds.  New this year, campers will be happy to see that additional gravel roads have been added in the west campground.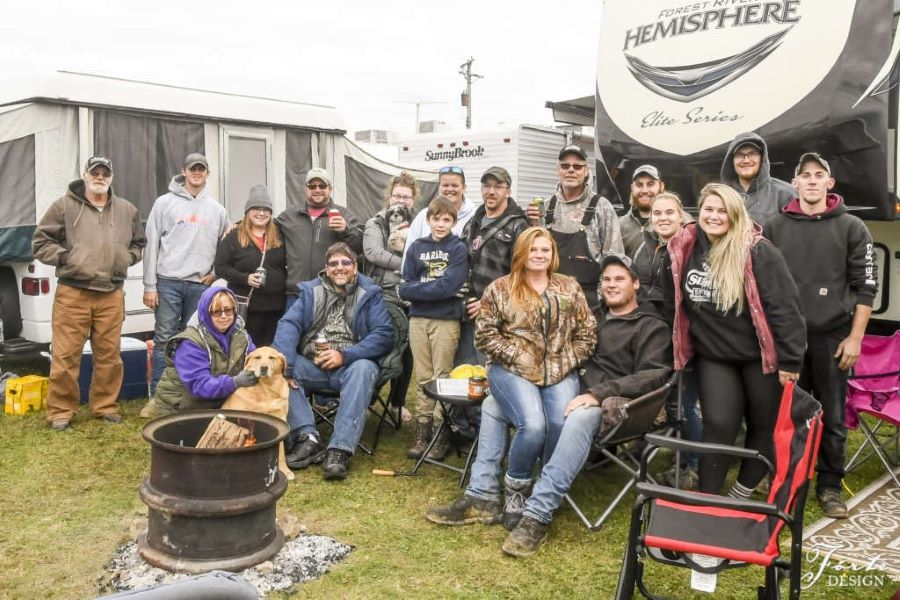 In addition to camping activities, race fans are reminded about the Cornhole Tournament in the Big Red Barn on Thursday and Friday, Friday's Pet Costume Parade, Saturday's Memorabilia Show and Vintage T-Shirt Swap in the Big Red Barn and pre-race concert in the exhibition hall.   Sunday starts with the Charity Pancake Breakfast in the Exhibition Hall from 7:30am until 11pm.  While there, kids are invited to partake in the Kid's Pumpkin Coloring Contest at 9am prior to the on-track autograph session at 10:45am.  Fans are also invited to meet the stars of yesterday at the Champions' Re-Union in the Turn One Hospitality Chalet starting at 11am.  A Sunday Church Service is also scheduled inside the Big Red Barn located on the fairgrounds facility at 9:30am.
Firewood delivery is available by calling Greg's Firewood at 608-792-4734.  If you are unable to locate on-site camping, additional camping space is available off-site at Neshonic Lakeside Campground 608-786-1792 and at Veterans Memorial Campground 608-786-4011.  
53rd Oktoberfest Fan Guide: https://oktoberfestraceweekend.com/wp-content/uploads/2022/08/2022-fan-guide.pdf
53rd Oktoberfest Competitor Guide: https://oktoberfestraceweekend.com/wp-content/uploads/2022/08/2022-fan-guide.pdf
Oktoberfest Race Weekend is a tradition in the Midwest for 53 years! Four Days of Stock Car Racing, Legendary After Race Parties, Special Challenge Races, Super Late Models, The FAMOUS Camper Village, and over 700 laps of feature racing action! Make you plans now to attend!
For more information, please visit oktoberfestraceweekend.com.